Having already redefined European architecture, Neolith's new styles have started to emerge in the most lavish Australian designs.
Inspired by real Carrara Marbles from Italy, Blanco Carrara is comprised of natural aesthetic elements with a more subtle portrayal of the marble veining. Highlighted through this bathroom and kitchen design, Blanco Carrara adds a soft contrast whilst reverberating a sophisticated aura.
With a contemporary twist on Iranian Grey Stone, Zaha Stone incorporates a richer, industrial grey tone with etched white veins. Showcased in these two kitchen designs, Zaha Stone adds a sharp texture that creates a bold statement piece in every design.
Neolith Zaha Stone and Neolith Blanco Carrara are rapidly becoming the new standards in contemporary design. Neolith is highly desired by architects and designers for its exquisite appearance and its unique technological advanced features, these Neolith masterpieces are a prominent favourite.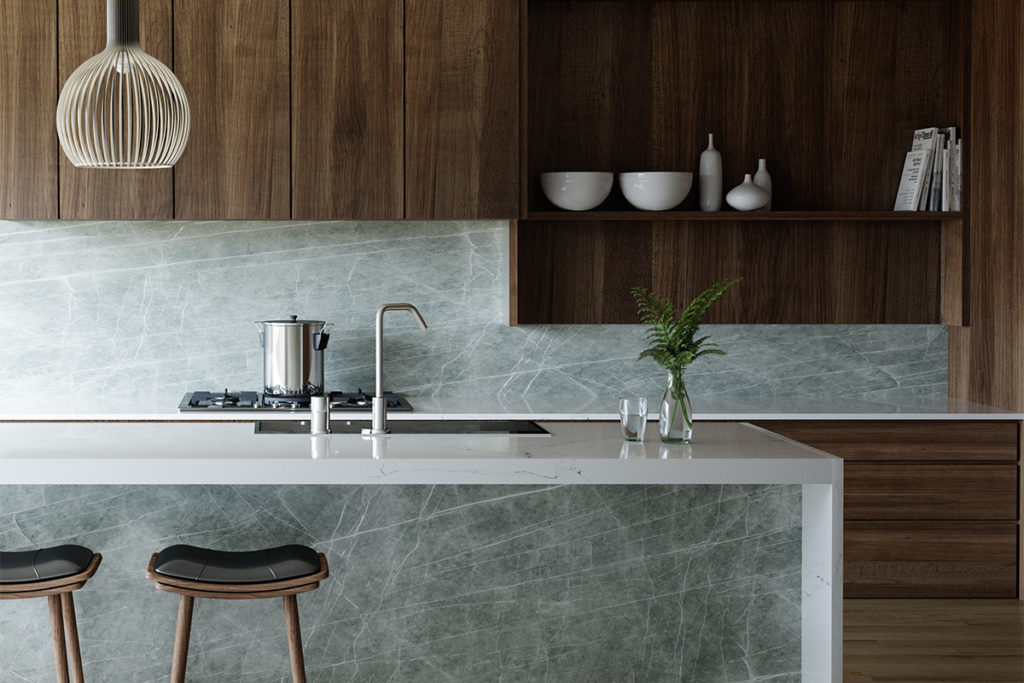 These designs highlight the extensive design possibilities of Neolith!