Safety Data Sheets Include Important Information About Your Products
CDK Stone are committed to ensuring our industry stays safe. As part of our ongoing efforts to educate and inform the industry, CDK Stone are encouraging our customers to stay up to date with the latest SDS for each product they use.
WHAT IS AN SDS?
A Safety Data Sheet (SDS) is a document that provides detailed information about a hazardous chemical, including:
The identity of the chemical product and its ingredients,
The hazards of the chemical including health hazards, physical hazards and environmental hazards,
Physical properties of the chemical, like boiling point, flash point and incompatibilities with other chemicals,
Workplace exposure standards for airborne contaminants,
Safe handling and storage procedures for the chemical,
What to do in the event of an emergency or spill,
First aid information, and
Transport information.
WHY SHOULD I READ THE SDS?
The SDS is a key information resource for workers and persons conducting a business or undertaking in managing the risks of a hazardous chemical in a workplace.  It is important that workers read the SDS carefully and understand its contents before working with a hazardous chemical so that it can be safely stored, handled or used in the workplace.
Not all information about the hazards of a chemical or instructions for safe storage, handling and use may be provided on labels.  In most cases, the SDS will contain much more information about a hazardous chemical than appears on the label.
The SDS can be used to assist in assessing specific risks associated with a chemical and in training workers on how to use a chemical safely
To assist you with complying with Australian Work Health and Safety laws, we encourage our customers to read through the SDS's for the products you use and take the necessary precautions.
HOW DO I GET THE SDS?
Each Safety Data Sheet (SDS) for our products are available online or at a CDK Stone branch. Below are the steps to access our SDS's online: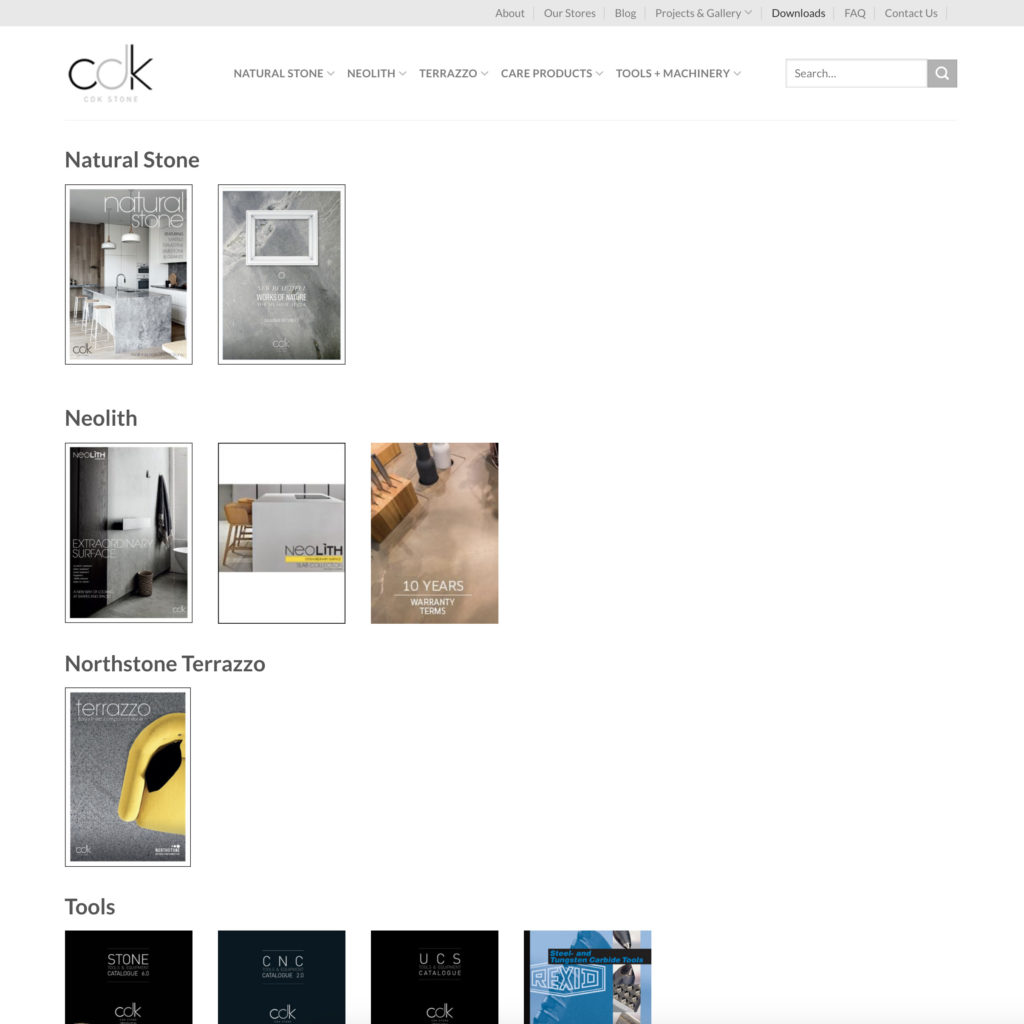 Step Two:
Scroll down to the 'Safety Data Sheets'.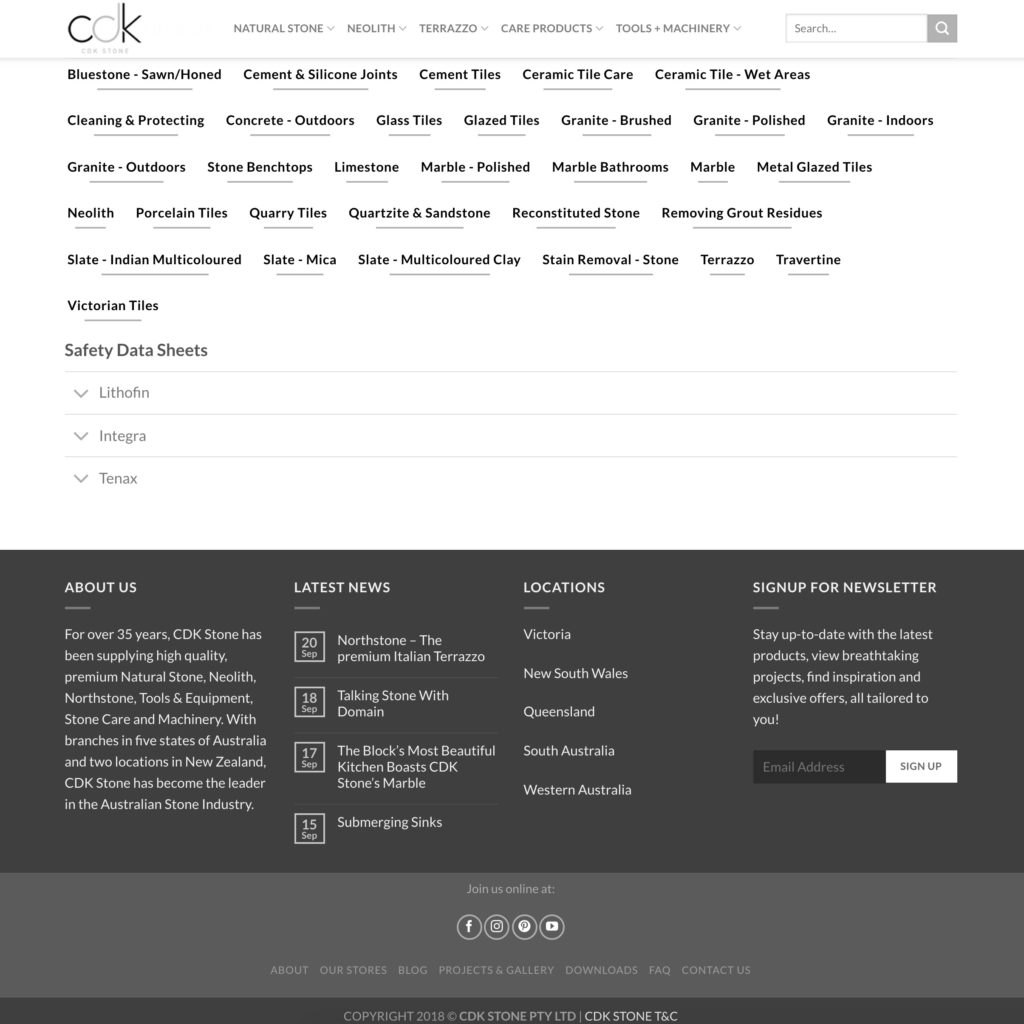 Step Three:
Click on the relevant brand.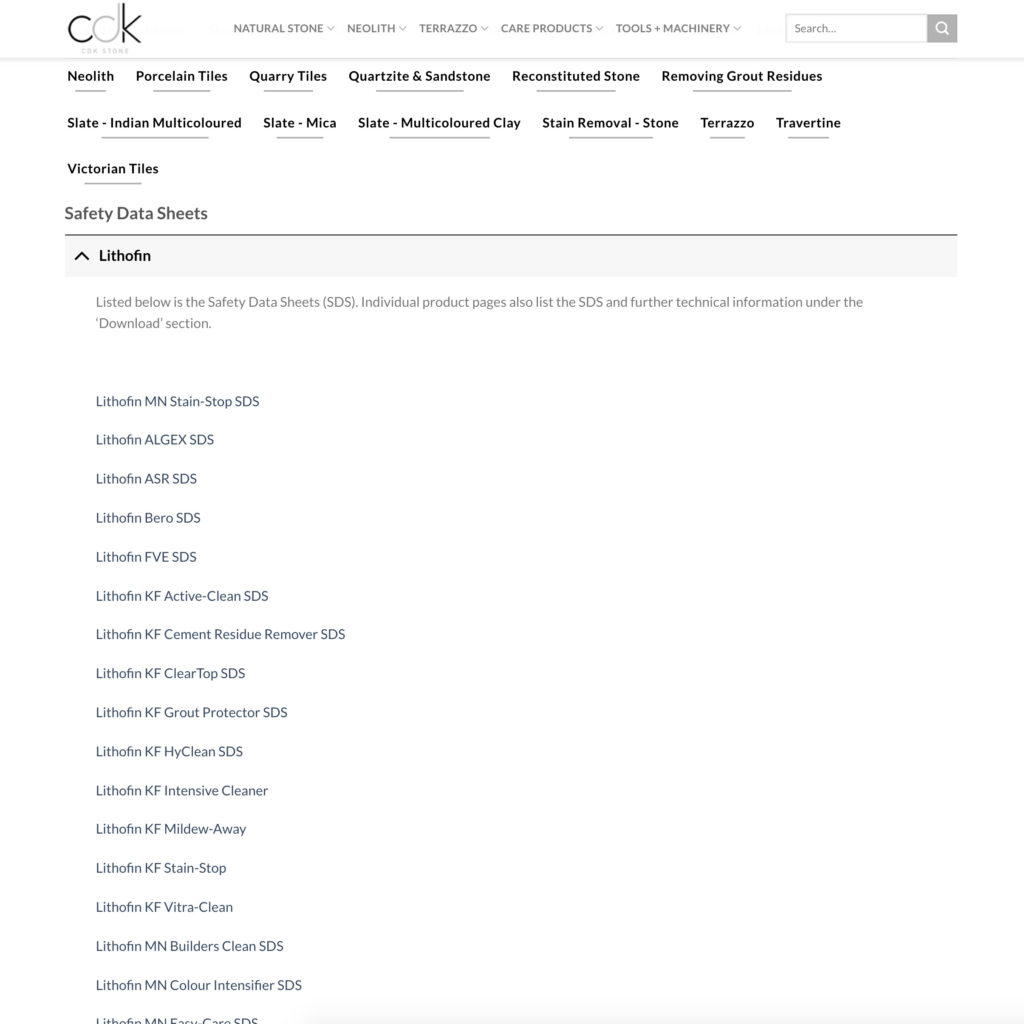 Step Four:
The SDS's for all the brand's products are available here, click on the relevant product.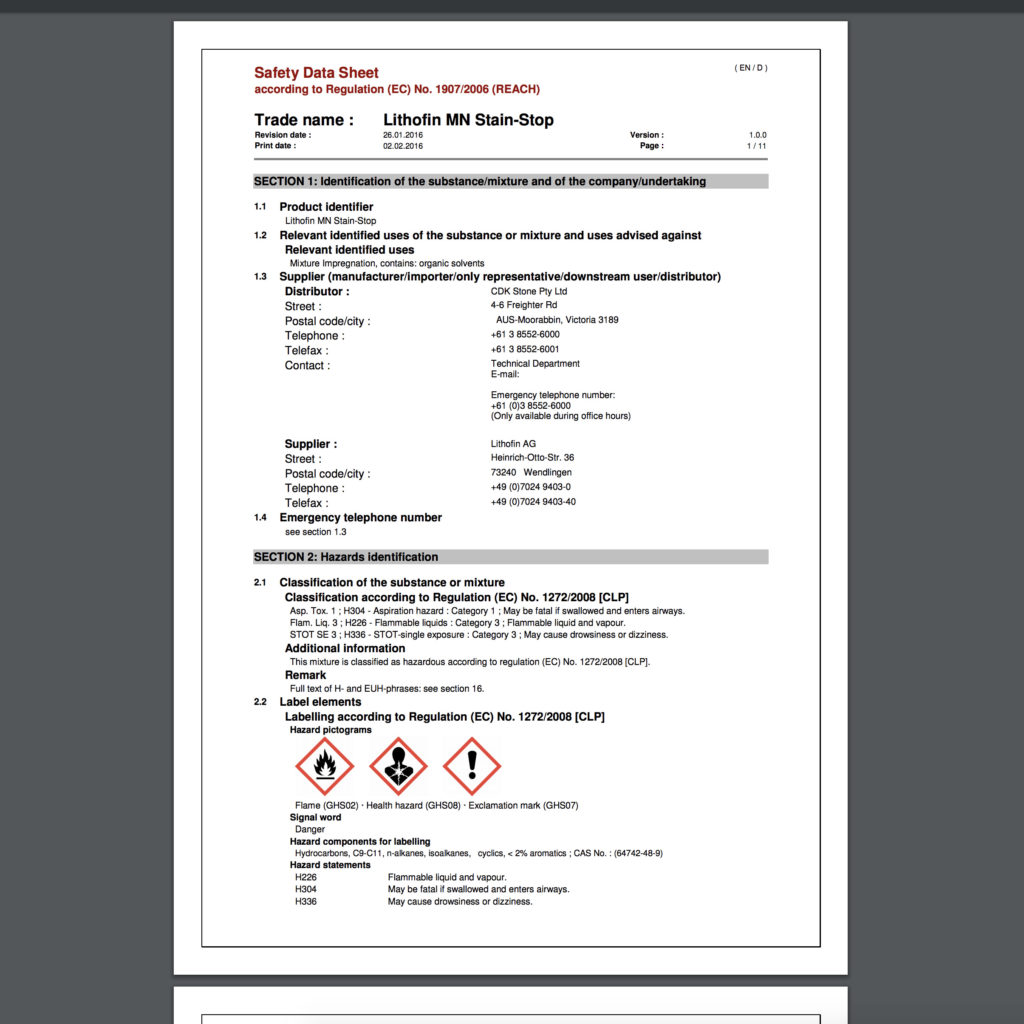 Step Five:
Read through the product's Safety Data Sheet.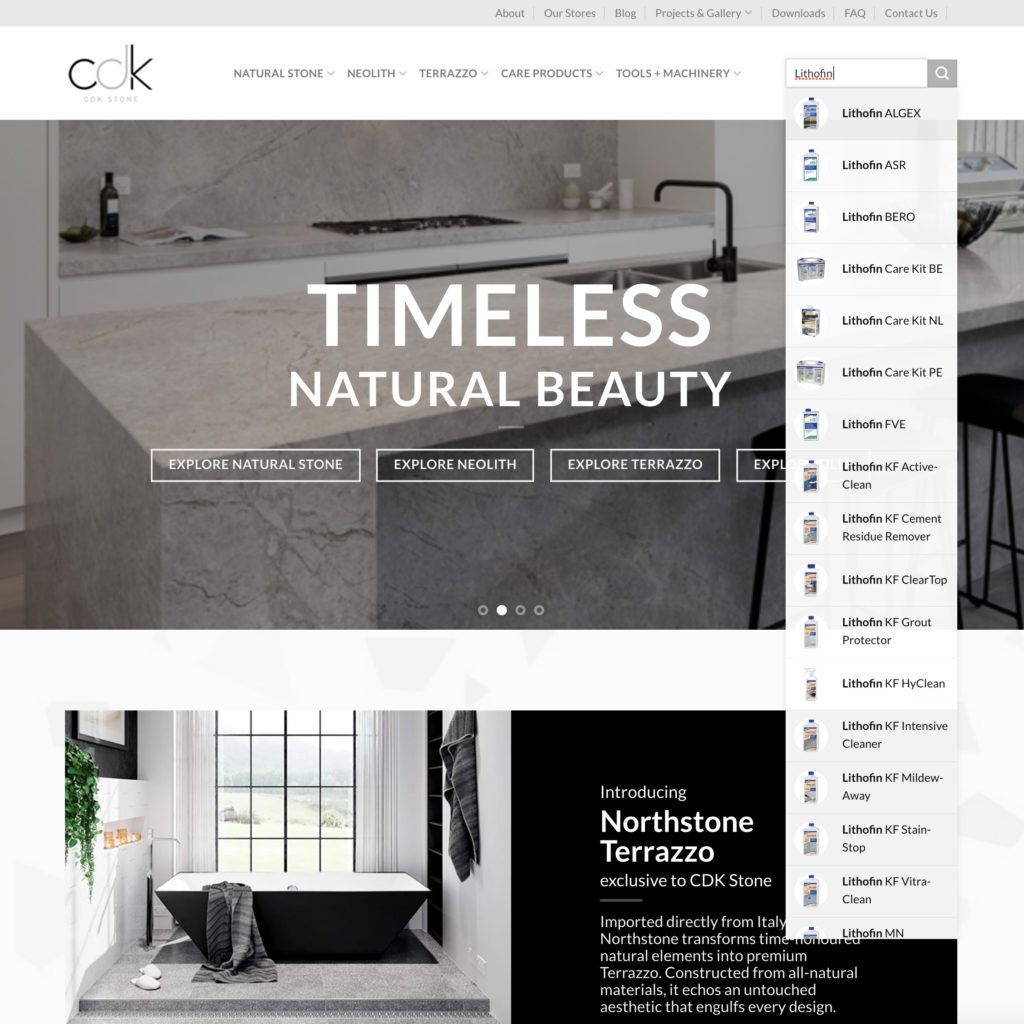 Step Two:
Search for the product you'd like the SDS for and click on the relevant product's product page.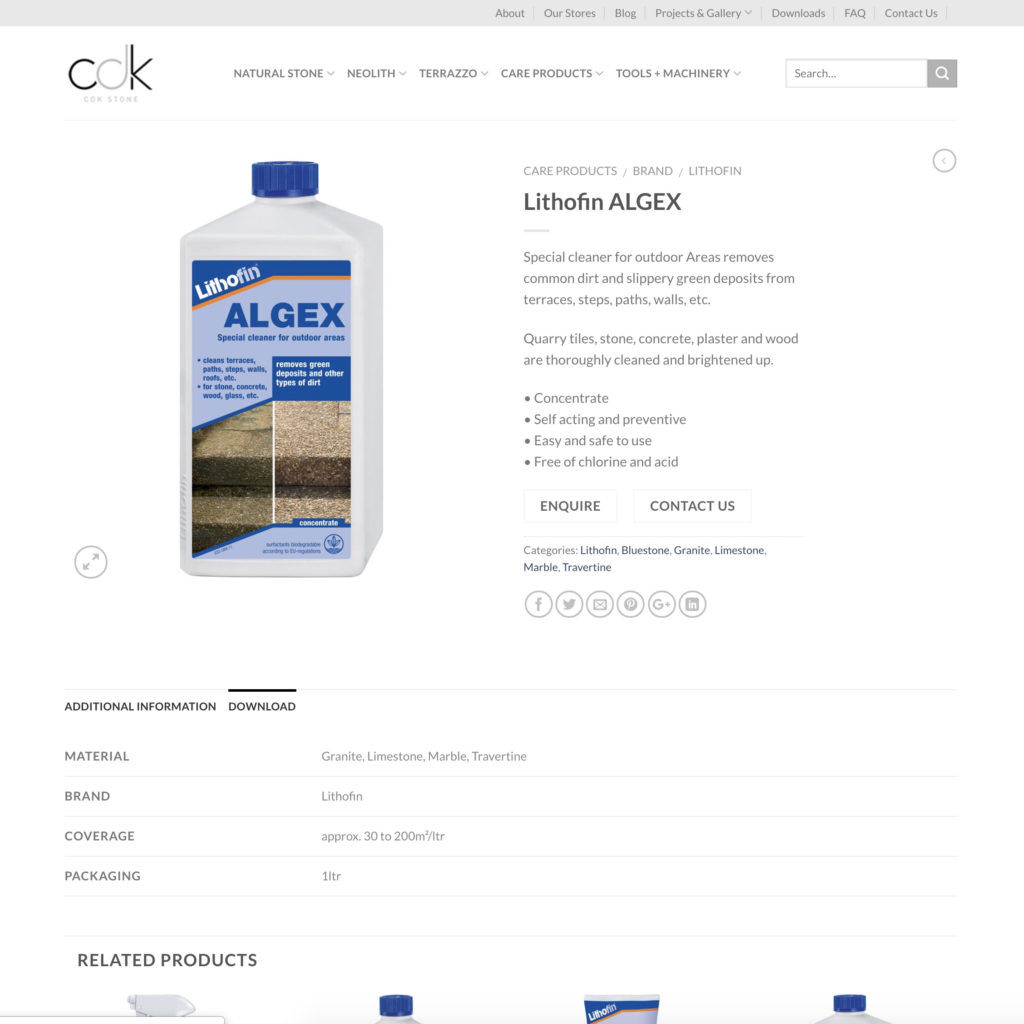 Step Three:
Click on the 'Downloads' tab underneath the product image.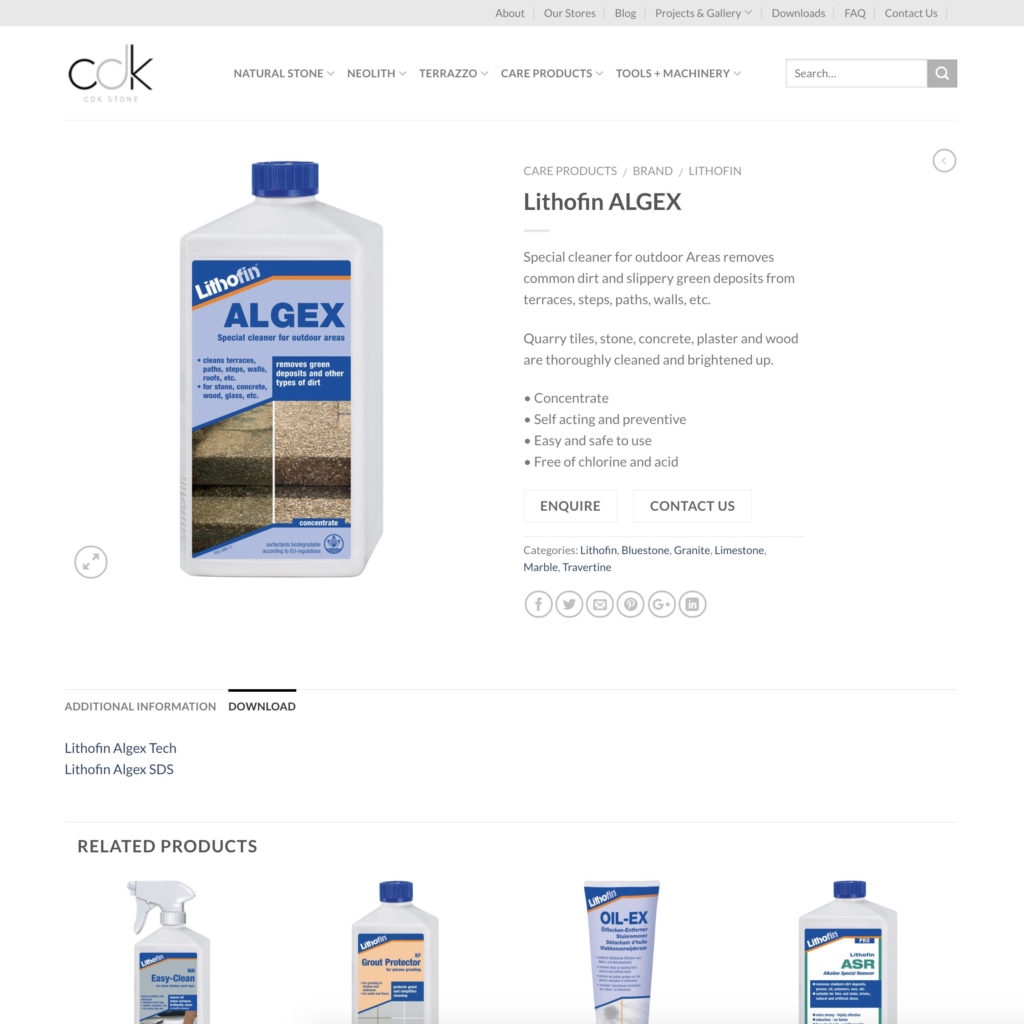 Step Four:
Under the product image will be the SDS's for that particular productt.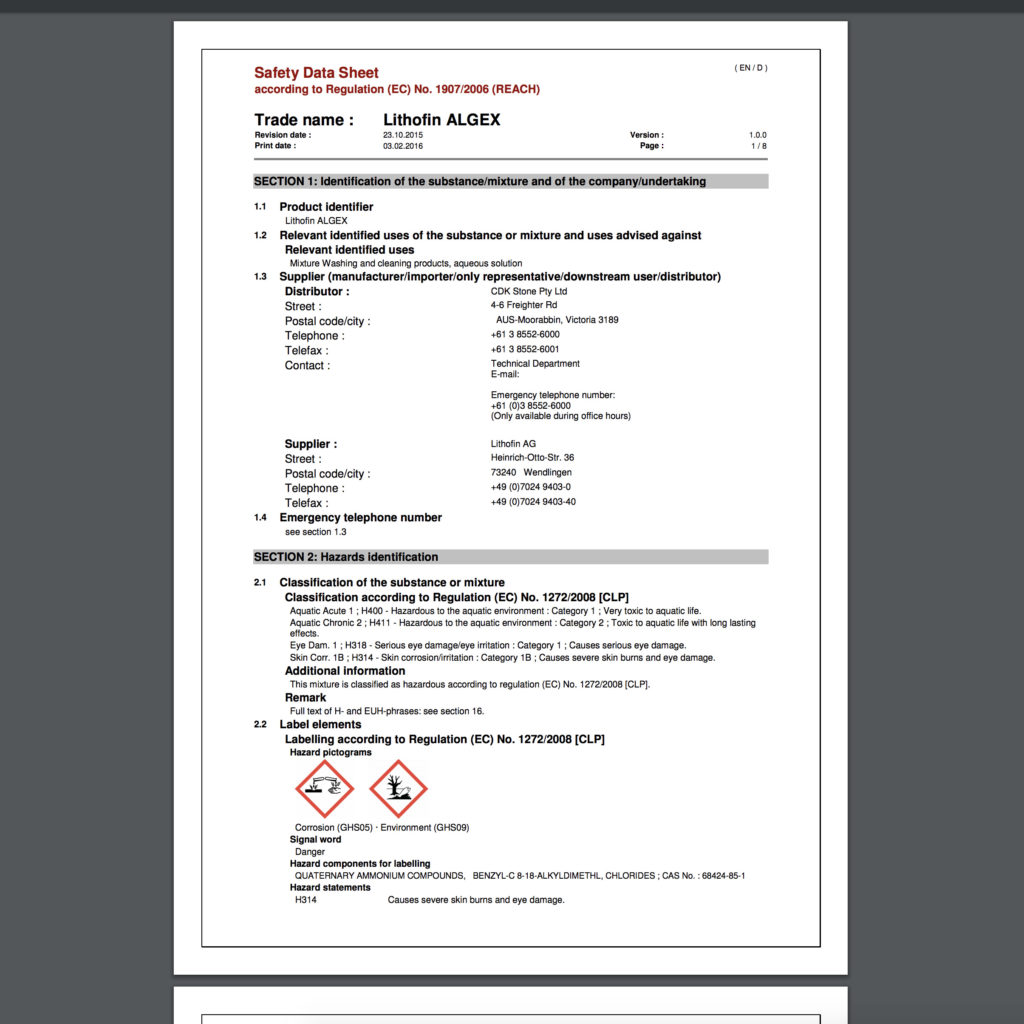 Step Five:
Read through the product's Safety Data Sheet.