Natural Light. Open Living. Exquisite Stone.
What more could you want?
Created by Dan Webster Architecture, this breath-taking kitchen design features Neolith Estatuario. With a bright backdrop and elegant veining, Neolith Estatuario adds a sense of freshness to any space. Coupled with the flowing natural light, this is open plan design is oozing tranquil living. Harmonising the warm timber tones and hardwood floors, Neolith Estatuario is ideal for creating a sense of luxury.
Photography by Eve Wilson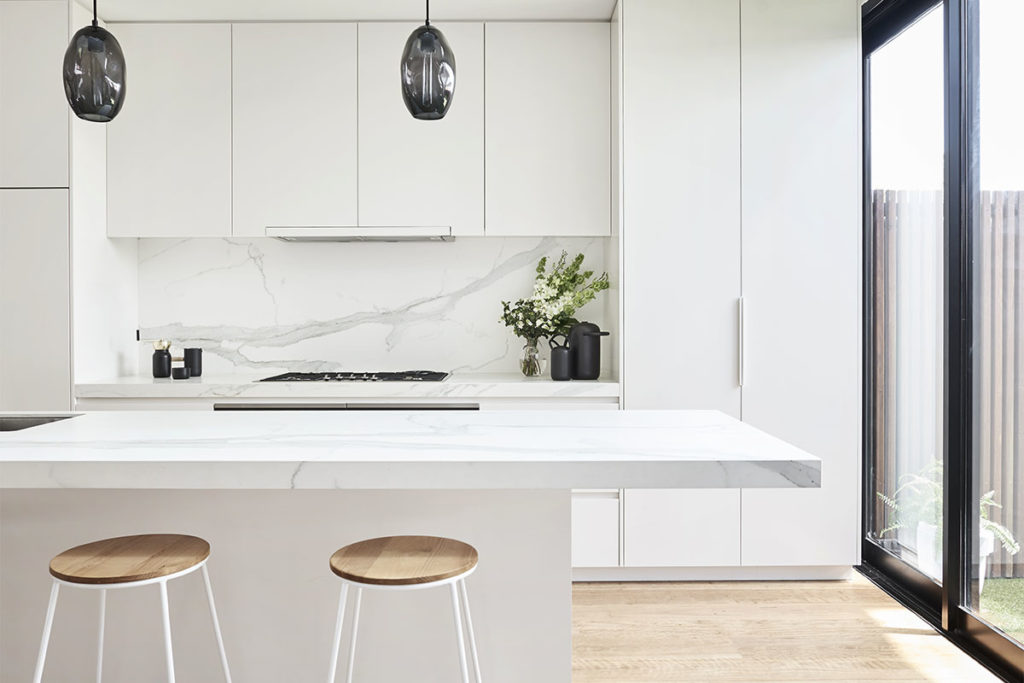 This breath-taking design highlights the extensive design possibilities of Neolith!
Discover Neolith Estatuario