Think Pink, Think Onyx
Crema Violet Onyx is a rare masterpiece.
Available through CDK Stone, this stone is a custom order only.
Designed by Decus Interiors, this chic, pink bathroom features Crema Violet Onyx. Sourced specifically for this project, Decus Interiors and CDK Stone worked closely to hand-pick this natural beauty. With cloudy waves of pink, violet and white, this Onyx is a testament to raw aesthetic. Creating an endless contrast and unparalleled depth, this stone ties together the white bathroom elements with the rose gold tapware. Winning the Best Residential Bathroom at Belle Coco Republic Interior Design Awards, this breath-taking bathroom design proves the impact of natural beauty.
Photography by Felix Forest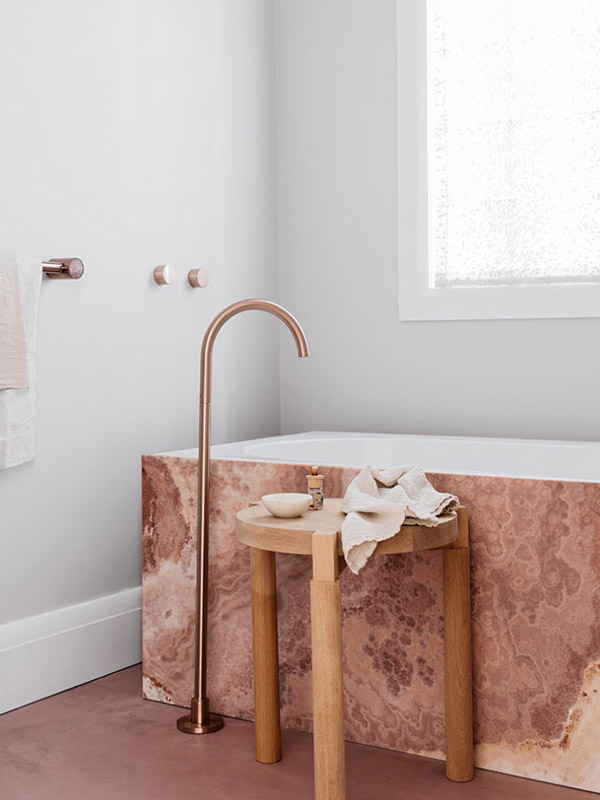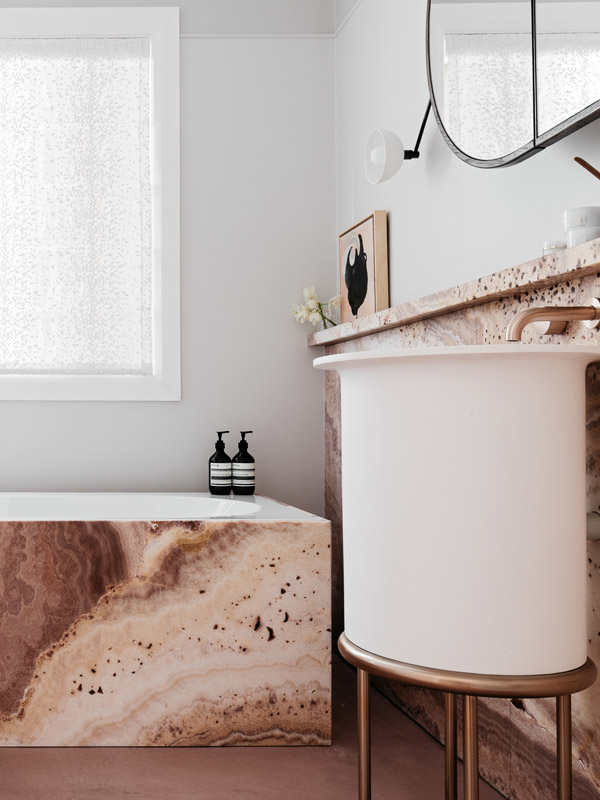 CDK Stone hand-picks premium natural stone from around the globe. We can source unique and beautiful stones for your specific projects. Contact us today to find your exclusive masterpiece.
Our Latest Pink Natural Stones