With 38 colours available in four different finishes, Neolith is perfect for every project. Transforming imagination into functionality, Neolith is more than a breath-taking Sintered Stone. This surface is scratch, stain and heat-resistant, as well as, impervious to chemical cleaners and easy to clean – making it perfect for the kitchen!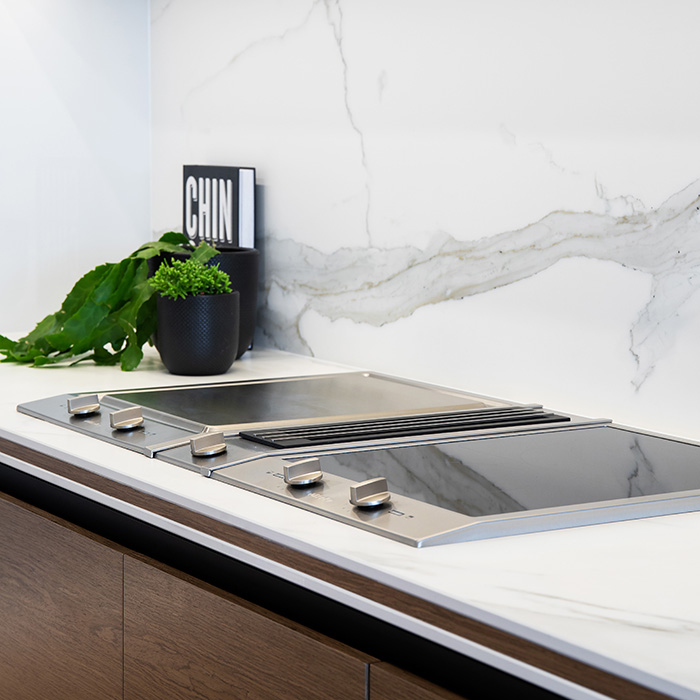 With so many colour options to choose from, it might be hard to pin-point the colour for your dream home. Recently, we chatted with CDK Stone's Director, David Onesti to discuss which Neolith styles are current on trend.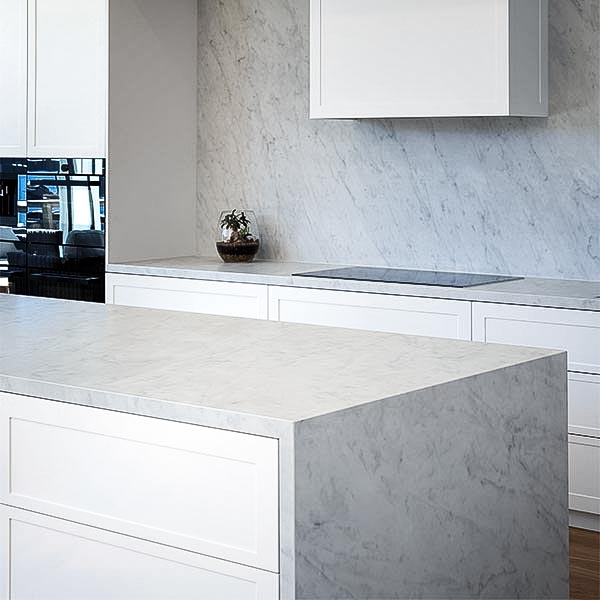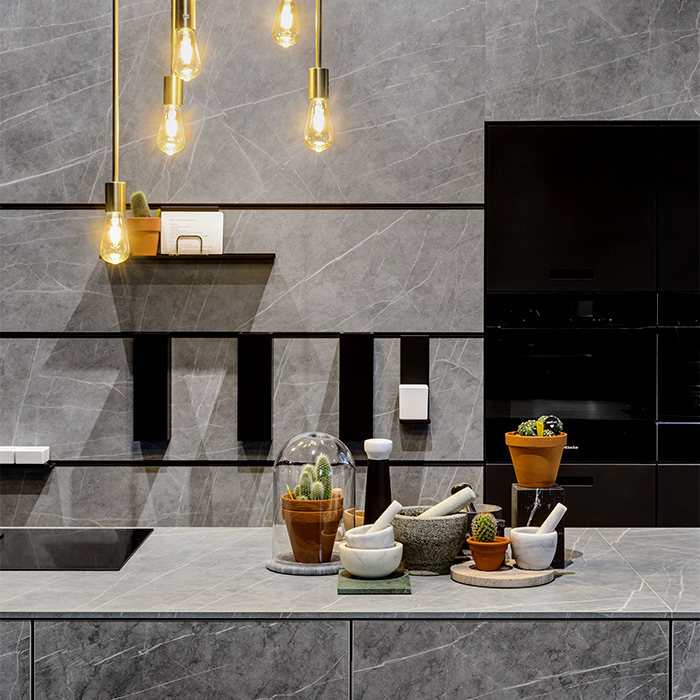 David continues, "Neolith Estatuario is by far the most popular style in the range. With a bright backdrop and elegant marble veining, it is hard to go past the sense of luxury Neolith Estatuario adds to a home."
Neolith Estatuario is characterised by its combination of thick and subtle marble veining. This contemporary twist on a classic oozes tranquilly and harmonised with light, dark and timber elements effortlessly.
"The industrial look is still a popular choice for many renovators. Neolith Beton takes the timeless look of concrete and turns it into a modern masterpiece. Beton adds character and maturity, as well as, a tone base to your home," David explains.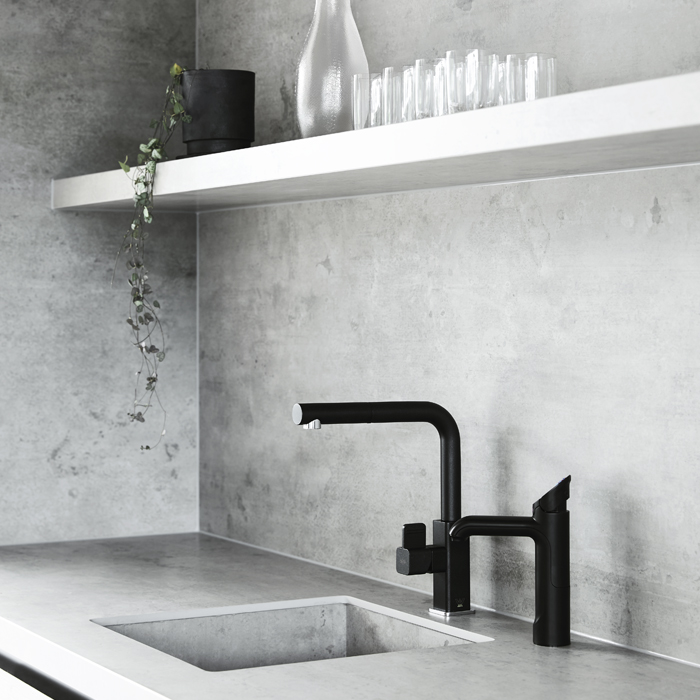 Moving on from popular grey and white stones, David explains a bold Neolith colour that is on the rise. "Neolith Iron Corten is one Neolith style that has been popular for months. This colour draws inspiration from a rusted iron look. I have seen this style growing in popularity for use outdoors, especially as facades, feature walls and features around barbecue areas."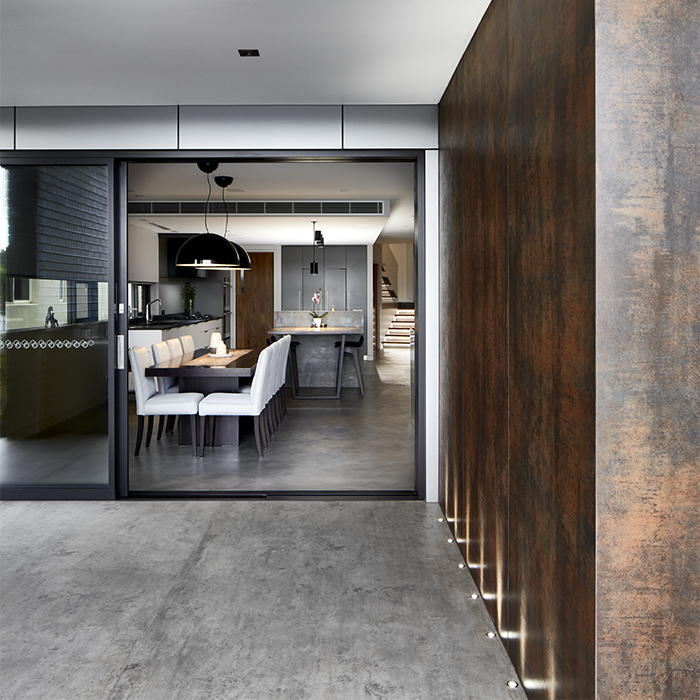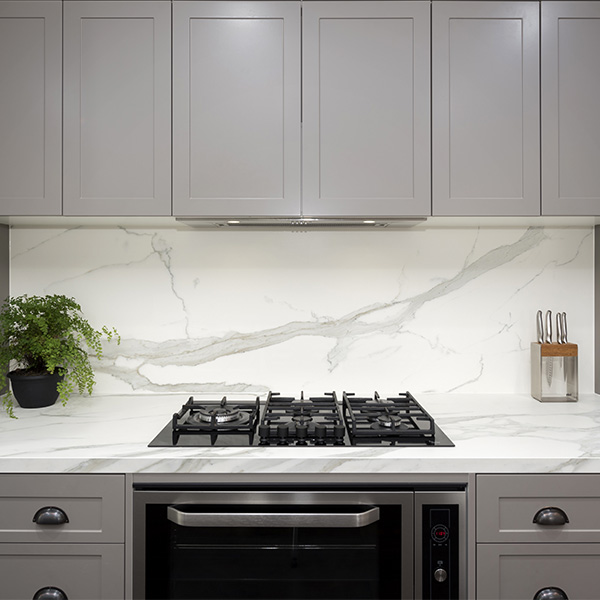 "There are some undiscovered gems in the Neolith range too. I personally love Neolith La Boheme's representation of Labanese cedar and I have seen this stone used perfectly in creating a uniformed floor from the kitchen out to an alfresco."
"Another favourite of mine is Neolith Nero Zimbabwe. This style has a subtle combination of black and dark grey tones, but the focal point is the textured surface. This style works perfectly for splashbacks and cabinetry."
Whatever design you are after for your dream home, Neolith has a colour for you. This premium Sintered Stone is ideal for adding a sense of luxury to your next project.
Discover the full neolith range
This articled has been featured in the latest issue of Home Design magazine. Get the latest copy of Home Design to discover the full story!