Stonemason Carving Competition 2022
The Rockwood General Cemetery's (RGC) Stonemason Carving Competition is held annually to highlight and show appreciation to the skills of NSW's stonemasons. The passionate team at RGC hold a range of community events throughout the year, to commemorate, history and art.
The competition invites Stonemasons to hand carve a small piece of work from existing or original architectural details within stone. Submissions depict a range of forms whilst highlighting a range of carving methods and architectural details. 
The stonemason carvings are judged on design, execution and finish by:
Michael Landers, Head Teacher of Stonemasonry, TAFE NSW
Paul Thurlow, Head Sculptor, Heritage Stone Works (Public Works); and
Katie Hicks, NSW Cemeteries Advisor, National Trust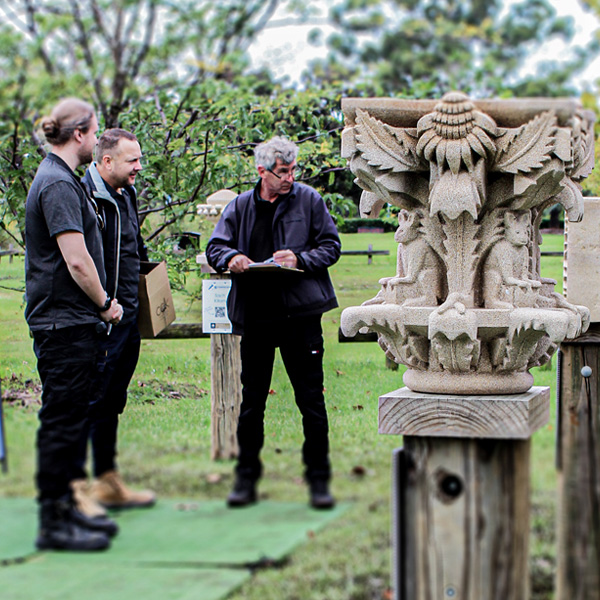 The judges are faced with the tough position of selecting first place, second place, and an apprentice award. CDK Stone is proud to support the event and provide the first prize award.
The deserving winner Harold McLean received a hamper of stone working safety gear, presented by CDK Stone Staff member Liam Clyne. The prize included a CleanSpace2 Power System for high dust sites, safety glasses, earmuffs, and safety gloves.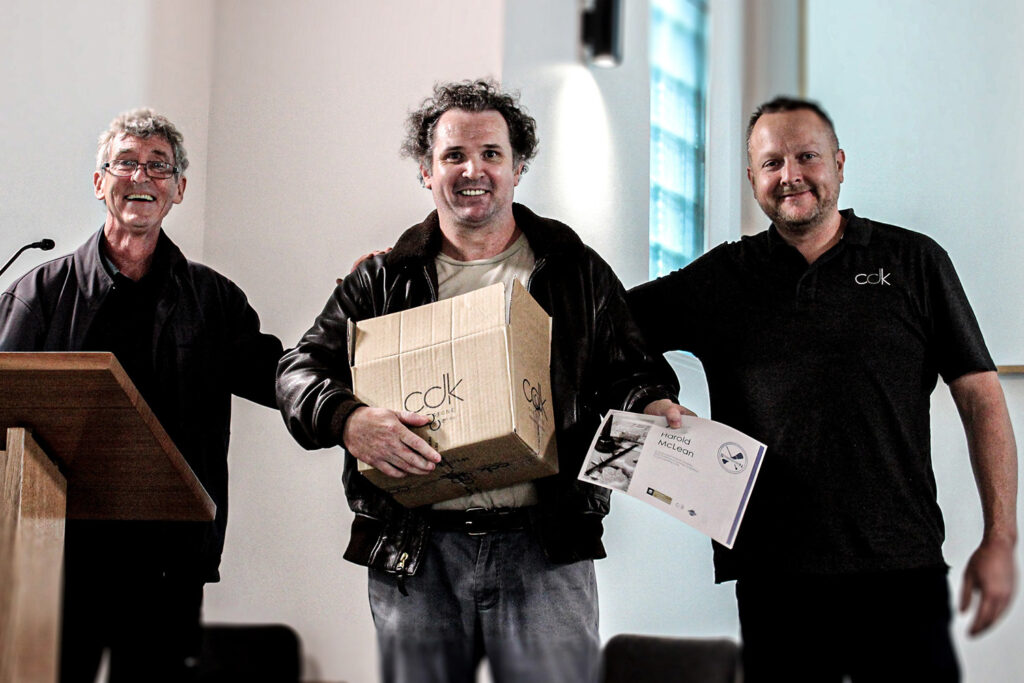 2022 Winner Harold McLean
 A special congratulations to Harold McLean the 2022 winner of the Rockwood Stonemason Competition. Harold is an experienced stonemason with over 20 years of industry experience.
The winning piece named by Harold as the 'Wara-Kanga Capital' or 'Waratah Kangaroo Capital'. Harold drew the inspiration for his winning piece from a walk in the Blue Mountains. Harold said, "On a walk through the Blue Mountains quite some time ago I saw an Eastern Grey Kangaroo illuminated by being in front of a large Waratah bush, this was the source of my inspiration that started the creative process."
Congratulations to all of the stonemasons who participated in the event.