Designed by Dept. of Design, this breath-taking bathroom features Taj Mahal Quartzite. Flowing throughout this ensuite, Taj Mahal Quartzite features on the vanity, splash back and a feature wall cladding.
Adding an unmatched natural beauty to this space, Taj Mahal Quartzite is characterised by its soft veining, beige tones and subtle white highlights. Being a Quartzite, Taj Mahal is an extremely durable material making it ideal for the most demanding bathrooms.
Perfectly paired with the timber cabinetry and gold details, this bathroom is the pinnacle of minimalist beauty. Taj Mahal also effortlessly ties together all these elements to create a tranquil paradise.
Photography by Adam McGrath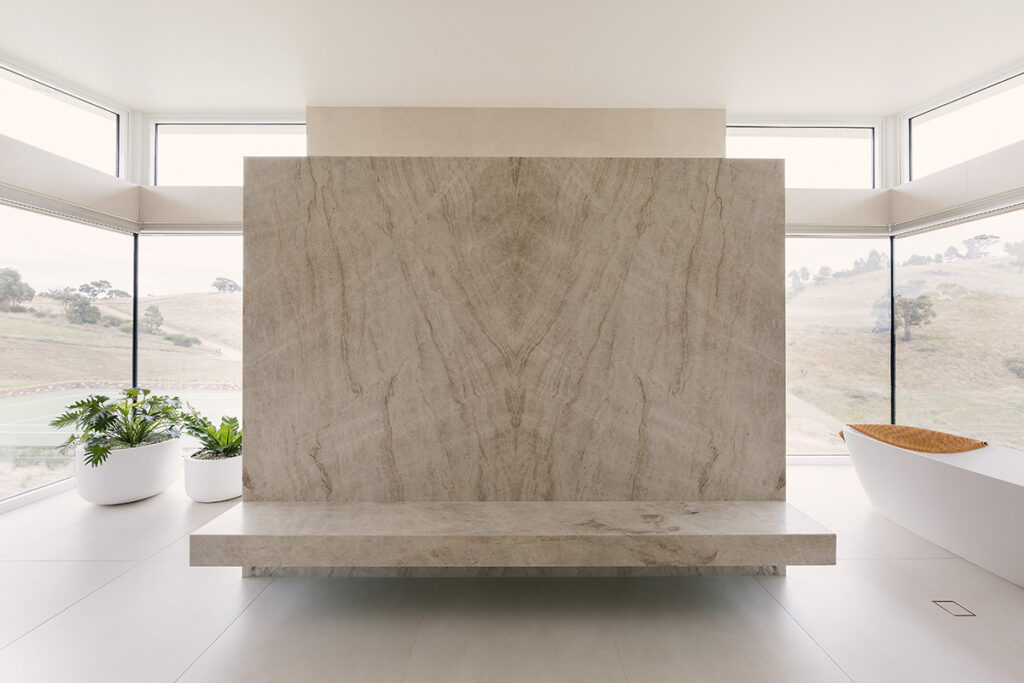 CDK Stone hand-picks premium natural stone from around the globe. View our range to see the most beautiful natural stone available!
Discover Taj Mahal Quartzite