Calacatta Marble Creating The Block's Most Beautiful Kitchen!
Jess and Norm once again stole the show on last night's episode of The Block. Fast becoming the hottest house of this season, Jess and Norm's penthouse was one of the focus features of kitchen week. Showcasing a luxurious Calacatta Marble benchtop from CDK Stone, this kitchen captivated the judge's eye.
"How can you go past this amazing marble benchtop? It is so elegant, so natural!" – Darren Palmer
"This is stunning!" – Shaynna Blaze
"Aesthetically, this is a very, very sophisticated kitchen. It looks stunning!" – Neale Whitaker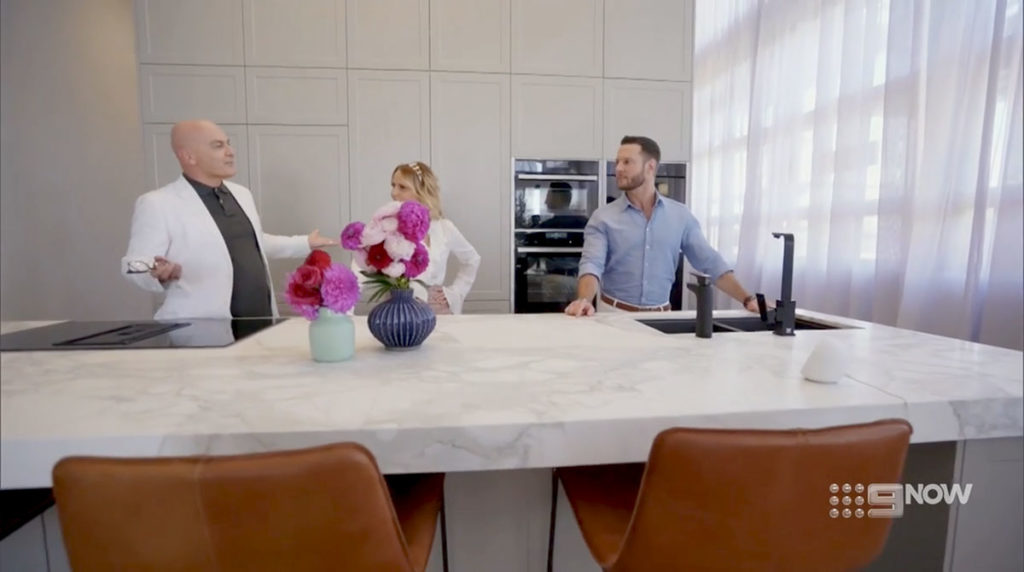 All the judges conceded that this design is the most beautiful kitchen ever seen on The Block. From the seamless butler's pantry to the Amazon Alexa plumbing, Jess and Norm's kitchen was simply breath-taking. As soon as the judges walked in, the Calacatta Marble benchtop had them speechless.
The pinnacle of elegance for centuries, Calacatta Marble offers a time-honoured design that reverberates luxury to every space it touches. 
Characterised by contrasting grey veins on a bright white background, which brings light and vitality to any design. Remained current over lifetimes, Calacatta is ideal for creating a lavish atmosphere in the most exclusive of spaces.
DISCOVER CALACATTA MARBLE
Effortlessly harmonising Jess and Norm's kitchen, the Calacatta Marble benchtop ties together the matte black sink and tap ware with the appliances and cabinetry. Providing a natural base to the sophisticated tones of this kitchen, Jess and Norm have truely created a masterpiece. Neale added that Jess and Norm have constantly surprised they judges, what will we see next from this duo?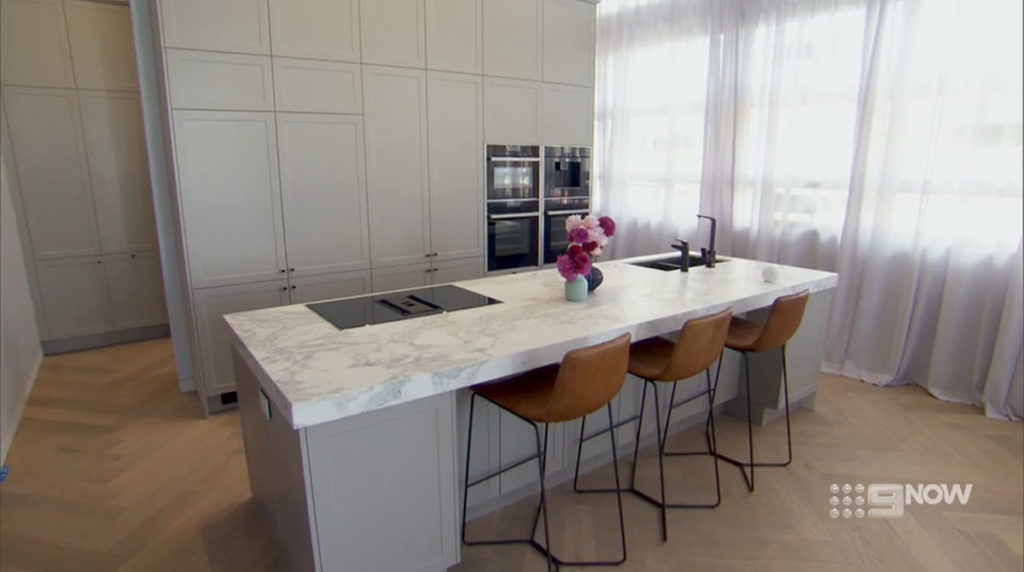 CDK Stone are honoured to supply Jess and Norm with this natural masterpiece. With every slab hand-picked from our stone experts, CDK Stone sources the most beautiful Calacatta available in Australia.The judges all agreed that Jess and Norm's kitchen will have buyers very interested in purchasing. Will we see Jess and Norm's penthouse take out this season of The Block?
VIEW OUR NATURAL STONE RANGE
* Images sourced from The Block on channel Nine.