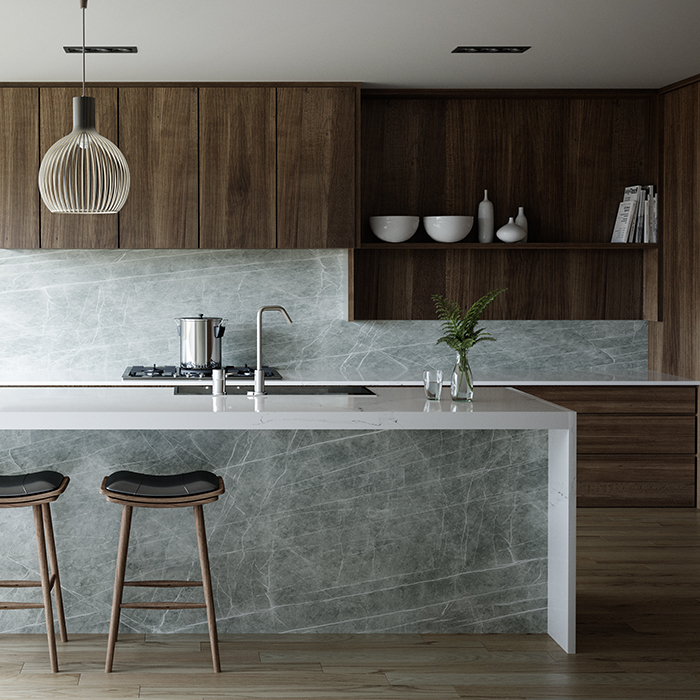 NEOLITH SINTERED STONE
BENCHTOPS Perth
Imported directly from Europe, Neolith is the premium fashion stone.
What Is Neolith?
Neolith is a Sintered Stone that combines natural, raw elements that are pressed under immense pressure. This process replicates the way Natural Stones are formed over centuries. Due to its advance production process, Neolith is scratch, stain and heat-resistance.
Where Can I Install Neolith?
Neolith is most commonly used as a kitchen benchtop. Neolith is also perfect for splashbacks, cabinetry, bathrooms, vanities, walls, floors, furniture, fireplaces, barbecue areas, outdoor cladding and facades.
What Neolith Styles Can I Find In Perth?
Neolith is available in over 38 colours with 4 finishes, there are styles that replicate many natural elements. In Perth, Neolith Zaha Stone, Blanco Carrara and Estatuario are the favoured finishes.